Grooming & Boarding
2776 E. Highway 60
Harned, KY
Phone:270-756-6762

At Gayle's Grooming and Boarding your pet is our #1 priority. Our staff are very caring pet focused groomers.
Meet our groomers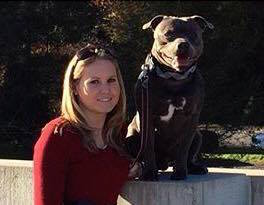 My name is Chelsey. I am the proud owner of an English Staffordshire Bull Terrier named Neno, who comes to work with me everyday and is the best door greeter anyone could ask for! I Also have a cat and 3 horses. I am the daughter of Gayle and Joe Decker. I have one brother, Casey Decker. I have an associates degree in science for Veterinary Technician, but I chose to stay in the family business and learned everything I know about grooming from my mom (Gayle). I love my job because I enjoy working with animals and making them look and feel their best. I also enjoy having the opportunity to work with my mom and the rest of the staff, we make a great team together. Animals have always been my passion growing up, I have always enjoyed caring for them, it's a great accomplishment that I can say I get to come to work each day to do something I love. There are certainly some animals/aspects that make my job challenging, but what fun would it be with out a challenge! I have defiantly learned we are only human, but patience, a soft touch, and doing the best job you can is the key to being a successful groomer!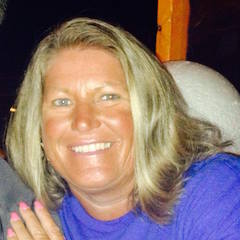 My name is Gayle Decker. I own and operate Gayle's Grooming & Boarding. I was born and raised in Louisville KY. I graduated in 1982 from Butler High School. I completed Cosmetology at Detrick Vocational School. I started as a bather and kennel helper when I was 14 yrs. old, working weekends and summers till I finished school. I learned from a groomer who showed dogs and has served as a judge at the Wesminister dog show. I opened my first shop on Lower Hunters Trace in 1984. After having two children (Casey & Chelsey) we decided to move to Rough River in 1991. I worked as a groomer for David and Mike at Hardinsburg Animal Clinic and bought the property the shop now sits on. Later on we built the rear building to give us more room to grow. I have never looked back or wished I would have continued in the field of Cosmotology, although sometimes I think it has helped me apply some into my grooming. My heart has always been for the love of all Gods creatures and making them feel good. I love my job and look forward to going to work each day. My husband, Joe (of 35 yrs) and I enjoy houseboating or just being near the water in our spare time along with our dog Kwinsea Bay.